Top 10 Best Diners In Hudson County
Everybody knows New Jersey is famous for its diners. Hudson County is no different, offering several top-notch diners. Here's our list of the ten best places (in no particular order!) in Hudson County to grab a burger, breakfast, or every other diner favorite you could think of!
Tops Diner (500 Passaic Avenue, East Newark)
photo credit: nj.com
"Passion is what to expect from the people who take your order, the people who craft your meal and the people who are designing our comfortable, stylish Five-Star restaurant that are destinations in themselves. Everyone you meet here is happy you've come, and they're genuinely dedicated to having you visit with us frequently. Pride makes us a family. This is our home. You are our guest. And we will attend to your dining experience with a degree of care and attention to detail unrivaled anywhere. A deep desire to serve others is the secret weapon of a gracious host. And it's why at Tops we want you to always leave with a smile."
Brownstone Diner and Pancake Factory (426 Jersey Avenue, Jersey City)
photo credit: honeywhatscooking.com
"The Brownstone Diner & Pancake Factory relentlessly seeks to redefine the diner experience of the past, while maintaining the comforting mystique that only an old-fashioned diner can provide. We invite you to stay awhile. It's our privilege that your family visits our family..."
Coach House Diner Restaurant (921 John F. Kennedy Boulevard, North Bergen)
photo credit: nj.com
"Come to the Coach House today, and you'll see for yourself the latest chapter in the history of the Pappas family and the Coach House in Hudson County. Renovations were completed in 2008 of the entire diner… the building may look a little different, but the spirit of the place is very much as it ever was. Today our dedicated staff works hard to create the tastiest food with the best ingredients and a cozy, inviting atmosphere."
City Diner (31 Montgomery Street, Jersey City)
photo credit: citydiner.com
"City Diner will soon be open 24 hours a day, 7 days a week, so you can always enjoy the comfort foods you are familiar with. Whether you're in the mood for scrumptious baked macaroni and cheese, juicy beef brisket, meatloaf, or even Thanksgiving Turkey Dinner with all the trimmings, those are just some of the all-American specialties you can choose from. However, if you are in the mood for breakfast food, then you've come to right places because we serve breakfast all day long! During the weekdays we will feature special selections from our Lunch & Dinner menu. Saturday and Sunday brunch will be served from 10:30 a.m. until 3:00 p.m."
Malibu Diner (257 14th Street, Hoboken)
photo credit: jcfamilies.com
"The Malibu Diner has always been the perfect place to find classic American diner
food, regardless of the time of day. Our menu features hundreds of made-to-order, delicious items in addition to daily specials offered by our head chef. We serve breakfast, lunch, dinner, late-night fare and even alcohol. Our bar is open Monday - Saturday from 6am to 2am, and Sunday from 11am - 2am."
Four Star Diner (543 32nd Street, Union City)
photo credit: fourstardinernj.com
"End your meal or come in for dessert. It's always a good time to come to the Four **** Diner."
Broadway Diner and Bistro (226 Broadway, Bayonne)
photo credit: pinterest.com
"We are proud to offer our All You Can Eat Italian Buffet every Sunday between 3pm and 9pm. Our buffet features authentic homemade Italian delicacies. Its a great traditional Sunday meal at an affordable price...bring the entire family!! We also have the gourmet deli which features Fresh gourmet Italian sandwiches. We use only the finest ingredients in both our deli, Italian buffet, and diner entree's!"
Schnackenberg's Luncheonette (1110 Washington Street, Hoboken)
photo credit: hobokengirl.com
"For over 82 years, Schnackenberg's has been an iconic presence on Washington Street offering coffee, chocolate, lunch and conversation to a loyal customer base."
Legends Diner (130 County Avenue, Secaucus)
photo credit: yelp.com
"Vintage diner with counter seating offering breakfast staples, burgers & homestyle American mains."
River View Diner (7850 River Road, North Bergen)
photo credit: panoramio.com
"Casual stop for American meals like burgers & seafood that's open 24 hours Friday-Saturday."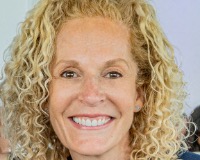 Jill Biggs leads the top-producing real estate team in Hudson County, N.J., a booming market located just outside of New York City. With more than a decade of experience serving Hoboken, Jersey City a....