An Easy 9 Step Guide To Buying A Home In Hudson County
Whether you are a first time home buyer or a seasoned vet, purchasing a home can be extremely daunting (especially here in Hoboken)! We are here to help and to make the process as seamless as possible.
1. Get Pre-Approved
The first thing you will need to do is partner with a lender to get a pre-approval letter for your home purchase. This step is very important so that you know what to expect, costs, price range and interest rates. It's never a good idea to over spend. We find that frequently buyers are unaware of what their real budget is.
2. Market Snapshot
Our team will create a customized search with the daily updates on new properties, price drops and market updates. You can always send us anything you are seeing online as well, and we will track down the full details. If you find something you like, make sure you let us know so we can get in there quickly!
3. Identifying a Property
Our market moves extremely fast so we will make sure that you get in ASAP. We are available and you are a priority. If whoever you are working with on our team is unavailable, we will make sure that another team member steps in and helps.
4. Making an Offer
We are here to help. Once you have identified a property we will determine the best strategy. This includes reaching out to the cooperating Broker and finding out all seller requirements and property specifics.
Every seller is different and this means money is not the only negotiating tool. For some sellers timing, special financing, down payment and waiving certain contingencies can be as valuable as price. We will use our strong relationships to help you ascertain how to put your best foot forward. This is information essential when you are in a multiple bidding situation and we are incredibly successful when it comes to winning! As our buyer, you will have the entire group's relationships and negotiating skills at your disposal.
It is also important to remember that all properties are not the same. Some require additional insurances, special financing, and some must be owner occupied and not purchased for investment. There are a multitude of issues that may arise and we are here to walk you through the entire process. We will ensure that nothing comes as a surprise and gets in the way of a smooth transaction.
5. Choose an Attorney
We prefer using attorneys that are local and familiar with our market. If you need help finding one, we have a few favorites that are all very accessible and we've successfully completed hundreds of transactions with them. Having a local and accessible attorney is especially important because here in New Jersey, up until the end of the attorney review period, your deal is not firm and you can be dumped. Using an attorney we've worked with means we can get them on the phone!!! As crazy as that sounds, it can mean the difference between home ownership and homelessness.
The attorney review period is where the buyer and seller negotiate necessary changes to the contract and remains open until both parties agree. This is called a meeting of the minds.
6. Attorney Review is Over
Once the attorney review period is officially over, you are in contract. This is when your deposit is due. Deposits are typically held in the seller attorney's trust account. Do not worry. This is an escrow account and the funds are not released to the seller until the closing is complete. If your deal falls apart, the deposit will be returned.
Now you must apply for your mortgage. Let your lender know so they can schedule the appraisal. The appraisal is a report provided to the bank by a third party company and used to determine the value.
You must also now set up the home inspection. If you need help finding a home inspector, we have a list of great ones that we have done countless inspections with. Once the home inspection is set up, let us know and we will contact the seller. We will accompany you on the inspection (usually takes about 1-3 hours). This is typically the time when you take measurements. Once the inspection is complete, both you and your attorney will be provided with a report. The attorney will then help you to negotiate any issues. As always, we are happy to provide insights and opinions. Been there, done that!
7. Title Insurance
The buyer's attorney will run a title search prior to scheduling the closing. This is to make sure there are no outstanding liens, easements or any other encumbrances that can cause problems post-closing. You will also be carrying title insurance which will protect you from anything that could possibly come up at a later date. Your attorney will explain in full.
8. Closing Day
On the day of closing, you will need to make sure to have a certified check or have the funds wired. Amount should be provided by the attorney. Prior to any money exchanging hands, we will have a final walk-thru/inspection immediately preceding the closing. At this time, we will make sure that all home inspection issues have been resolved. This is a 15 minute event.
9. Welcome to Home Ownership!
Finally it's over! Be sure to bring your lucky pen, as there will be plenty of signing!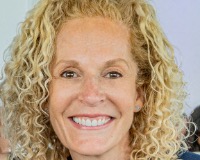 Jill Biggs leads the top-producing real estate team in Hudson County, N.J., a booming market located just outside of New York City. With more than a decade of experience serving Hoboken, Jersey City a....