Upcoming Hoboken Events This Winter
5th Annual Ugly Sweater Hoboken Bar Crawl

December 2nd | 12pm - 4pm
The organizers behind the biggest Pub Crawl known to man, PubCrawls.com, have decided to bring back of the most festive themed events of the year - the Hoboken Ugly Sweater Crawl! Picture hundreds of party-goers running wild through the streets of Hoboken and having access to some of the best bars in the area - that's exactly what you'll get with this great event. With 5 years running, Hoboken has proven to be hotbed of outgoing residents who love to get together to any occasion - especially the holiday season!

December 2nd & 3rd | 11am - 5pm
Unique Handcrafted Gift Items by local artists & crafters. Featuring: art, jewelry, fashion accessories, pottery, wooden home decor, hand knit scarves, hats, mittens, baby sweaters, baby clothes, Silly Chilly hot sauce, holiday ornaments & gift wrap, soap & body products, candles, sachets, dog & cat treats, hot & cold compresses & much more.
Official Hoboken Santacon Crawl 2017
December 16th | 10am - 4pm
New York City is just over the river, but that doesn't mean that the bar scene in Hoboken isn't one of the best that the North East has to offer. The group behind some of the largest events in the nation is bringing forth the annual "SantaCon" Hoboken crawl for 2017! SantaCon.org is the country's largest producer of Santa-themed holiday events. Picture thousands of Santa's running wild through the streets of Hoboken and having access to some of the best bars you can imagine – that's exactly what you'll get with this great event. Known to always be the most joyous event of the holiday season, New Jersey Santa's are taking over Hoboken this December. If you were looking for a Santa event, then this is the one you don't want to miss.

December 19th | 6pm - 10pm
Hoboken's first ever holiday market for charity sponsored by Hoboken Girl. You will be able to find gifts for everyone on your list and support an amazing cause - the Dustin and Daniel Friedland Scholarship Fund. All vendors are Etsy shop and boutique owners from the area.
January 23rd - February 3rd
Hudson County Restaurant week is a great opportunity to go to a more expensive restaurant than you normally would, or to try different courses that you wouldn't typically order. The price fixe meals, typically include an appetizer main course and dessert. How often do you get to indulge like that?
January 29th 2pm - 6pm
On January 31st Hoboken will celebrate one of it's favorite local specialties at Mutzfest. The annual festival brings together local business to compete for the title of best fresh mozzarella in town. The event will be held at the Hoboken Elk's Club, located at 1005 Washington Street, from 2pm to 6pm. Tickets are $20 and can be purchased online.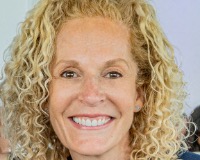 Jill Biggs leads the top-producing real estate team in Hudson County, N.J., a booming market located just outside of New York City. With more than a decade of experience serving Hoboken, Jersey City a....