What Happened With The Market Last Year
It has been very cold and snowy lately, but the home buying and selling season continues to be warm... and even very hot in some areas! Now is the time to ask yourself: should I stay or should I go? Is it time to buy or sell? We've gathered data from last year and hope it will help you make a decision on what to do. Inventory continues to be low. There are plenty of rentals but fewer homes to buy in certain parts of our market. In Hoboken, prices continue to increase - in 2017 prices went up 8% while the number of homes sold this year versus last year decreased by 15%. In West New York and Jersey City Heights, the median price of homes increased the most in the last year at over 20%. For those of you that love data, let us know, we'll get you all the details you want.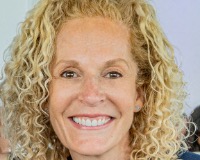 Jill Biggs leads the top-producing real estate team in Hudson County, N.J., a booming market located just outside of New York City. With more than a decade of experience serving Hoboken, Jersey City a....