Jersey City July 4th Fireworks Event With Snoop Dogg
Jersey City will be hosting the icon Snoop Dogg at its free, annual July 4th fireworks event.
"‪Five years ago, I said we would restart Jersey City's 4th of July fireworks," Mayor Steven Fulop wrote. "I said then that we would add a free concert and I'd gradually build the event to be one of the best in the country." (from Patch.com)
This year's party will feature a headline concert performance by Snoop Dogg in Exchange Place Plaza in front of a 200,000-person audience lining the Hudson River waterfront. Looking for the best place to catch Snoop's performance? According to freedomandfireworks.com:

"For optimal viewing, join the crowd anywhere between Washington Street and Hudson Street. The ADA raised viewing plaza is located along the walkway, south of the stage right at the waterside."

The events will begin at noon on Wednesday with a carnival, several beer gardens and food trucks. The world-renowned fireworks company Grucci will be lighting up the skyline from multiple barges on the Hudson River.
Grucci, who will operate the fireworks display, is a sixth-generation, family-owned and operated fireworks company that has developed a prominent reputation. The company has performed at eight U.S. Presidential Inaugurations, Olympic Games, World's Fairs and earned the Guinness World Record for "largest fireworks display" ever recorded. (per Patch.com)
Jersey City has hired hospitality industry entrepreneurs Michael Satsky and Brian Gefter to help plan the festivities.
NYC moved their fireworks to the East River some time ago, which has helped bring more and more people the 4th events. This year should be a terrific treat for Jersey City and Hudson County residents.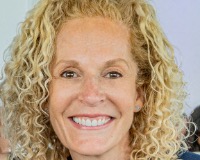 Jill Biggs leads the top-producing real estate team in Hudson County, N.J., a booming market located just outside of New York City. With more than a decade of experience serving Hoboken, Jersey City a....