Renting A Home In America
The Lexington Apartments - Hoboken, NJ
The story of renting in 2018 is one of movement, a constant reshuffling of the deck where renters are eyeing their next move even as they're unpacking boxes in their new home.

The shuffle is a fast one hat typically takes place in less than three months, driven in part by life events and rent increase that often turn what was once an affordable home into a costly drain on the family finances.
A recent slowdown in rent growth has eased some of the pressure on renters, defined as people who have moved into a rental home within the past year. The typical renter can expect to spend about 29% of their household income on rent, an amount that falls at the tail end of affordability as dictated by financial advisors.
Only 52% of renters say they would be able to cover an unexpected expense of $1,000 if they had to. Gen X renters (ages of 39 -53) are the most financially vulnerable: Only 44% say they could weather $1,000 hit to their budget.

Yet the relative lack of stability around rent also may be making homeownership more attractive, especially to the youngest generations, who have watched real estate values climb in recent years.

Faced with a move 46% of all renters who uprooted this year say they considered buying a home. The desire is especially noteworthy among younger generations: 52% of Millennials (ages 24-38) say they thought about buying a home during their last move, as did 49% of Gen Z (ages 18-23).
Hudson Tea Apartments - Hoboken, NJ
The top three reasons cited by renters with plans to buy a home within the next year: They have concerns about paying rent instead of buying or investing in property, they desire a home of their own, and they want more control over where they love (48% cited the first two reasons, and 41% want more control) These sentiments contrast those of tenured renters (those who have not moved in the past year) with no plans to move within the next three years. The top reasons for staying put are they find their home to be a good value for what they pay (50%) and they love the place they rent (40%).

Renters who settle in for a longer term appear to do so, in part, because they enjoy the lifestyle and the flexibility that a rental affords them Tenured renters planning to move to a new rental in the next year say their top reason for continuing to rent is the ease of moving if their circumstances change. 37% day renting is more affordable than buying, and 32% say renting allows them to be encumbered by a mortgage.

Not every rent increase prompts a move but many renters nat decided to uproot if the increase is large enough, In he past year, a $125 a month increase was typically associated with renters who moved. For those who experienced a rent increase at some point but stayed put, a $50 a month hike was typical.

Most renters who moved within the last year moved from one rental to another (70%) - and many were already thinking about the next move to come. More than half of renters who are planning to move in the next year also plan to move into another rental (62%).

Given that renters tend to be the youngest among households, it's not surprising that they're constantly reimagining where hey might be living in 3 years and what they might be doing.

Regardless of age, however, all generations share at least one thing in common: the desire for a safe home that doesn't break the bank.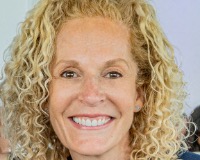 Jill Biggs leads the top-producing real estate team in Hudson County, N.J., a booming market located just outside of New York City. With more than a decade of experience serving Hoboken, Jersey City a....